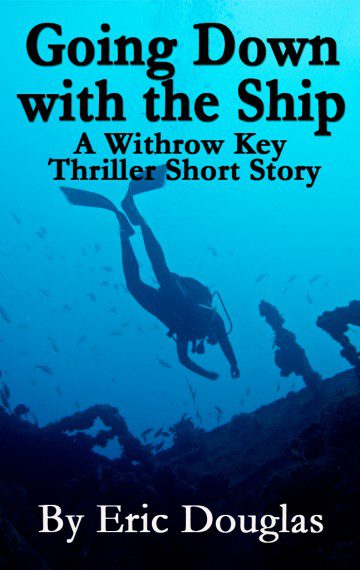 Publisher:

Visibility Press

Edition:

Second

Available in:

Kindle, Nook, iTunes and PDF
Kindle
iTunes
Smashwords
Get it FREE through Smashwords or iTunes!
The USS Beauregard is slated to become the Florida Keys' latest diving shipwreck to attract tourists to Withrow Key. But something else is going on with the wreck and environmentalist Andrea Perez is trying to find someone who will listen to her. She knows something isn't quite right with the ship but can't figure out exactly what, until she is kidnapped. It is up to Jackson Pauley to get to the bottom of the plot before going to the bottom with the wreck himself–permanently.
This is the first Withrow Key thriller short story. Set on a bypassed key in the Florida Keys, life moves a little slower and a little weirder.
Each Withrow Key thriller short story features scuba diving, adventure, boats, the ocean and mystery along with beautiful locations and scenery.
Go to the Bookstore to browse all of Eric's books.
Preview
Read a preview now!