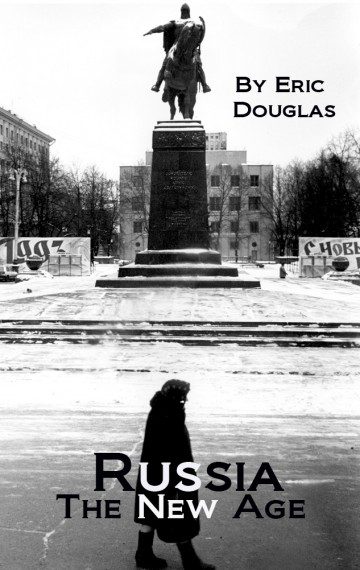 Publisher:

The Whole Picture

Edition:

First

Available in:

Kindle

Published:

January 1, 2013
Kindle
Russia: The New Age is a collection of articles, essays and photographs from more than six months spent in Russia between 1993 and the present. It is a glimpse into the lives and thoughts of Russians as they lived through one of the most turbulent periods in their history. It includes essays and articles written in the 1990s along with articles and blog posts from the 2008 and 2010 when the author returned to Russia after 11 years of absence.
The book also includes nearly 100 photographs spanning that same 20 year period, including 30 images from the Russia, Coming of Age photography exhibit displayed in Russia, France and the United States.
After 10 years in storage, Eric recently exhibited the images at the Marshall University South Charleston Campus Library. One the pandemic is over, he hopes to return to Russia for another update of the project.
Preview
Read a preview now!
The images on this page represent a photodocumentary project that began in January of 1993. From 1993 to 1995, Eric Douglas traveled throughout Russia photographing the people as they struggled to find a new normal. In 2008, he returned to Russia to rephotograph many of the same people and places from his earlier trips.
In March of 2010, Eric exhibited this work at an international film festival in Moscow. This is the first time this body of work was shown in Russia. The exhibition was displayed at the West Virginia Culture Center on the state capitol grounds in Charleston, WV and at the Evenings of Russian Cinema Film Festival in Bordeaux France.