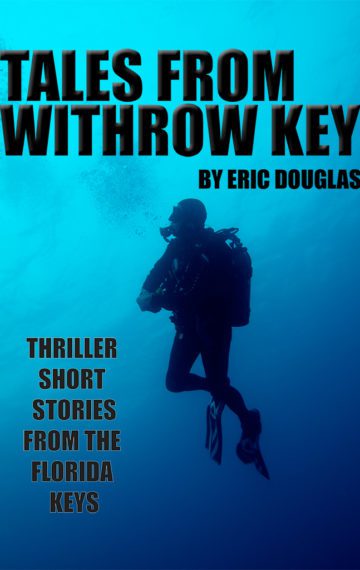 Publisher:

Visibility Press

Edition:

First

Available in:

Paperback, Kindle
Kindle and Paperback
iBooks
Tales from Withrow Key is an anthology of Withrow Key thriller short stories. Each tale centers around the adventures of Jackson Pauley, a New York City firefighter who retired after 9/11 and his partner Randy Littlebear, a tribal cop from the reservation to the north. And don't forget the rest of the characters that make up the Conch Republic.
Scuba diving, adventure, and beautiful visions of the Florida Keys above and below the water are front and center in this collection of action short stories. And quirk. Don't forget the quirk. Withrow Key is filled with odd characters and real Keys history you must read to believe.
This collection includes the following short stories:
Reviews
5.0 out of 5 stars Great short stories by Tamsey Audet: An excellent collection of short stories! Great entertainment while traveling!
5.0 out of 5 stars Intrigue under the waves By Jon Rusho: Eric Douglas' short stories will keep you on the edge of your seat. This volume collects his short stories centered on Withrow Key and tops it off with his latest adventure, "Life Under the Sea." Intrigue on the ocean floor with a bit of tongue-in-cheek humor, salted with the realism of the dive industry. A great collection of stories by a masterful author..