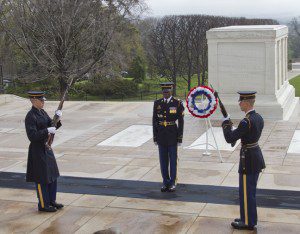 A couple months ago, I had the opportunity to visit Arlington National Cemetery. I had been there before, but each time I visit I am struck by the power of the place.
Over the years, I've visited many different churches including some cathedrals churches in Europe that have been in continuous use for 500 or more years. When you walk into places like that, you feel the power of it. You feel the presence of all those emotions, the energy that has been poured into the place. You feel the presence of God. I believe even the staunchest non-believer (if he were being honest) could feel it.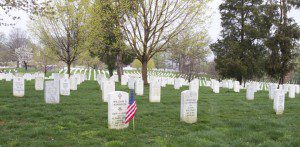 A place like Arlington is exactly the same. Thousands of men and women have been buried there. Some died in battle, others years after their service. That doesn't matter. Arlington, and the other cemeteries like it, are fortified and imbued with the energy that comes honor and service. And it is lovingly cared and looked after by people who revere the place and their own duty. And it is visited daily by family members and friends who remember as well.
Arlington is a national symbol, and it is a graveyard, but it is even more than that. And it has become that powerful "thing" because of the belief that the men and women interred there died for something greater than themselves. They died for duty, honor and country. They died for their brothers in arms, a bond that can actually be stronger than blood.
I've been conducting a series of interviews of veterans about their experiences during times of war. Nearly every one of them, no matter how much they wanted to get home and away from the war zone, has said they felt guilty for leaving their brothers behind when they left. Facing death and terror seems to draw them closer together, in spite of their fear. I spoke to a veteran of the Korean war, and his son a veteran of the Vietnam war last weekend. Both said, if it weren't for their age they would return to service today and fight alongside our soldiers in Afghanistan. They said, simply, it was just what they felt the need to do.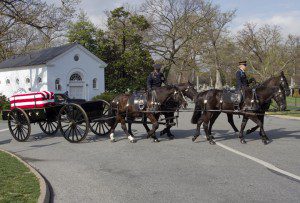 Even though Arlington is a cemetery, I never get the feeling that it is about death. Just the opposite. It is about the lives of the men and women who served. I always find myself quiet when I walk through the gate as if feeling the weight of those lives. But when I leave, I always feel inspired and my steps are lighter. The strength of Arlington buoys me up.
Tomorrow is Memorial Day. It was created as a day to remember the lives of those who died in service to this nation…originally specific to the Civil War. Today, it has evolved to remembering everyone who has passed on whether they served or not. I don't have an opinion on that but do believe we need to do what we can to remember those who served, every day..