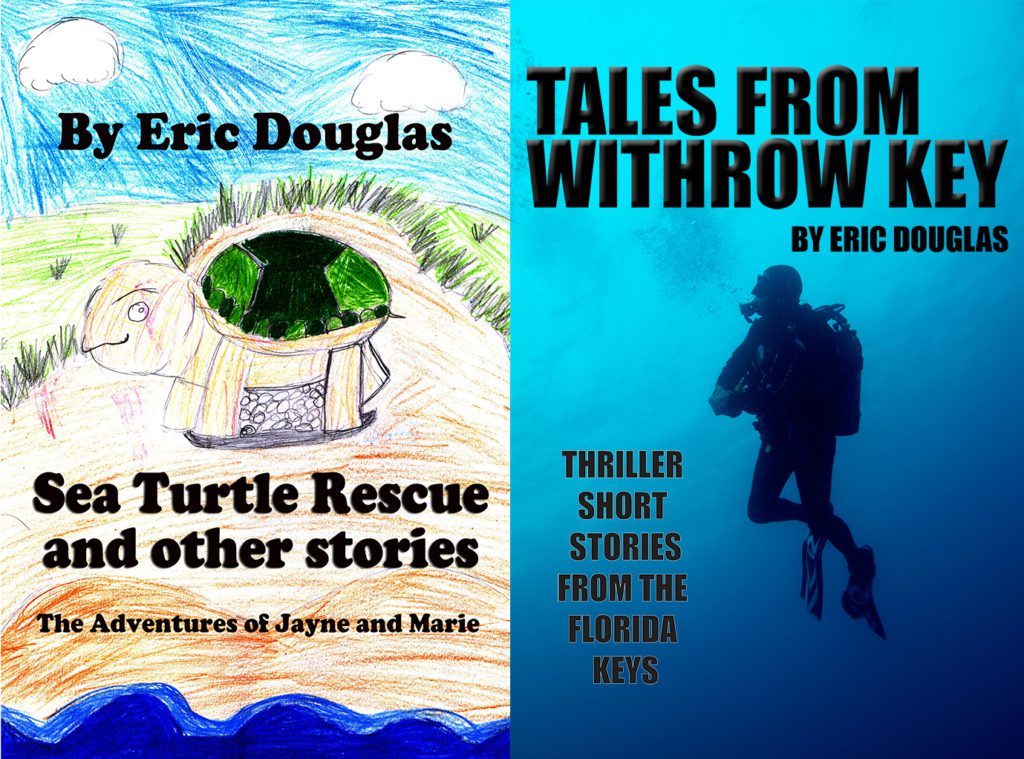 I don't know about you, but the evening news makes me want to get away. Not saying the situation isn't serious (because I believe it is) but the best thing most of us can do is stay home. And considering that most events have been canceled, it's time to dust off your e-reader and escape to the islands.
To get you started, I've reduced the price on two short story collections to just $0.99. There is one for the kids and one for adults. Download them today and escape to the islands for a while.
Sea Turtle Rescue and Other Stories: The Adventures of Jayne and Marie
Two young girls move to the Outer Banks of North Carolina and learn about the ocean and life on the coast. There are four early chapter books in this collection, written for readers six- to nine-years-old. The stories are exciting but also include information on science, the ocean and history.
Tales from Withrow Key is an anthology of Withrow Key thriller short stories. Each tale centers around the adventures of Jackson Pauley, a New York City firefighter who retired after 9/11 and his partner Randy Littlebear, a tribal cop from the reservation to the north. And don't forget the rest of the characters that make up the Conch Republic.