Act between now and Sunday morning, January 3, 2016 to save more than 50 percent!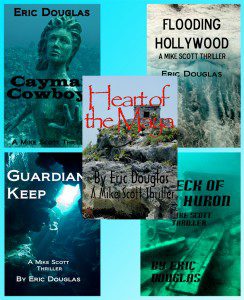 For the next 72 hours, you can take advantage of special pricing on the Mike Scott thriller boxed set and the sixth novel in the Mike Scott thriller series Return to Cayman. But you have to act fast, the price will go up in slowly until the sale ends Sunday morning at 11 am, EST.
Beginning at 8 am on 12/31/15, the price for the Mike Scott Boxed Set (includes five complete novels and two short stories) will be marked down 51%. That price will only last 25 hours and then it goes up. Twenty-five hours after that, it will go up again. The faster you act, the more you save.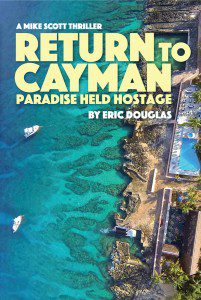 The same is true for Return to Cayman. Beginning at 8 am on 12/31/15, the price will drop by an amazing 61 percent. It will climb in increments over the next couple days, ending on the morning of January 3, 2016.
Act fast and you can save some dough while getting some fresh reading material for January.
Share the news with your friends so they can take advantage of the deal as well!