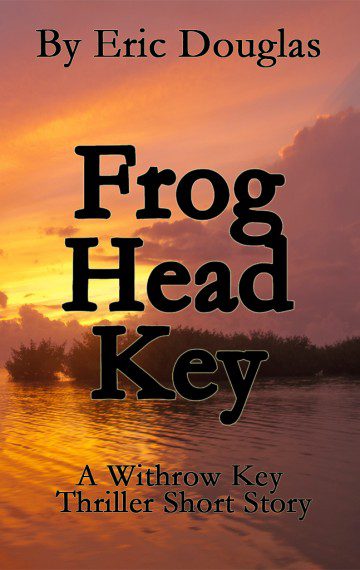 Publisher:

Visibility Press

Edition:

First

Available in:

Kindle
Kindle
Smashwords
Bootleggers destroy a boat near Withrow Key, killing the passengers. When two young men from Jackson Pauley's dive shop visit Frog Head Key to investigate, one of them is killed and the other is put in the hospital. More than illegal whiskey, the bootleggers might just be up to something more sinister. When Jackson Pauley learns what happened, he is determined to keep them from hurting anyone else and putting a stop to their operation.
This is the fourth Withrow Key thriller short story. Set on a bypassed key in the Florida Keys, life moves a little slower and a little weirder.
Each Withrow Key thriller short story features scuba diving, adventure, boats, the ocean and mystery along with beautiful locations and scenery. Jackson Pauley and Randy Littlebear work to bring the men to justice who killed a promising young man and keep them from hurting anyone else. This story is available in English, Spanish and Portuguese.
Illustrations for this story by Rick Melvin.
Listen to it on Soundcloud!
Preview
Read a preview now!
Also available in: