Thrills, exciting and realistic scuba diving, beautiful, exotic locations, environmental awareness and adventure are all themes in Eric Douglas' Mike Scott thriller series and the Withrow Key thriller series along with the stories in his children's chapter book, Sea Turtle Rescue and other stories.
Mike Scott Scuba Diving Thrillers
Mike Scott is an adventurer and journalist who's love for the ocean and scuba diving often crosses paths with his ability to find a good story. He often finds himself right in the middle of it.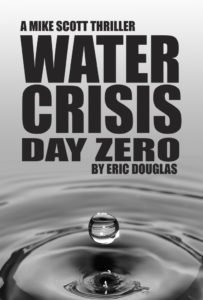 Check out the latest release in the series: Water Crisis: Day Zero.
Dwindling freshwater resources around the world are causing unrest, riots and civil war. When photojournalist Mike Scott uncovers a Russian oligarch's plans to throw the United States in turmoil by poisoning the groundwater, he is in for the fight of his life to stop it. It's a race against time as Mike fights computer hackers, teams of assassins and robot drones to protect South Florida and the United States from from its own Day Zero.
Read reviews here.
The Mike Scott thrillers series includes:
Check out the book trailer for The 3rd Key: Sharks in the Water
Check out the book trailer for Return to Cayman:
And here is the book trailer for Heart of the Maya:
Withrow Key Thrillers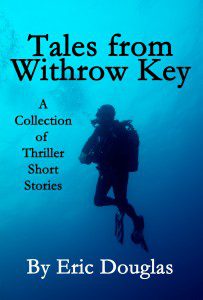 Life moves a little slower and a little weirder on Withrow Key in the middle of the Florida Keys, but Jackson Pauley and his friends wouldn't have it any other way. Joined by Randy Littlebear, a tribal cop from the Seminole reservation to the north and Jackson's nephew Zach, a disabled Afghan war veteran, Jackson works to keep life on the bypassed Withrow Key down to a dull roar. The owner of a Florida Keys dive shop, Jackson gets into trouble above and below the water.
You can buy the individual short stories, but the first eight stories are included in the collection Tales from Withrow Key.
The ninth story, a novella, set on Withrow Key is Lyin' Fish.
Mike Scott also makes a visit to Withrow Key in the novel The 3rd Key: Sharks in the Water.
Children's Chapter Stories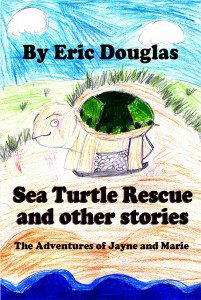 After reading innumerable chapter stories with his daughters, Eric decided to write a few early chapter books of his own. This book contains four early chapter stories, all with an ocean theme, talking about sea turtles, sharks, hurricanes and history. They are exciting, but also instructive at the same time.
Sea Turtle Rescue is an ocean story about protecting sea turtles. When an injured sea turtle shows up near their home on the Outer Banks of North Carolina, Jayne and Marie, along with their friends Javier and Monique, search the beach to find the turtle's nest and protect it from danger. They know the time is getting short and if they don't find it soon, the eggs might not get a chance to hatch.
Fight for Fort Hatteras is a history story about the civil war. Jayne and Marie take a school trip to visit the site of a Civil War battle near their home on the Outer Banks. Marie wanders off and finds herself in the middle of the battle and afraid she may never see her family again.
Hurricane! is a science story on hurricanes hitting the coast. Jayne and Marie are faced with Hurricane Erin bearing down on their seaside town. Do they evacuate or stay with their father and protect the aquarium?
Swimming with Sharks is an ocean story about sharks and their value. Jayne and Marie love the ocean and enjoy spending time out on the water with their parents. For them, sharks are beautiful creatures, not something to be feared. But an up close and personal encounter makes Marie think twice.
Nonfiction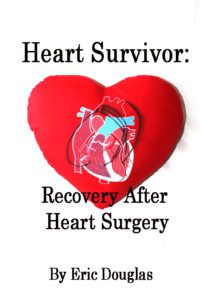 In this first-person account, author Eric Douglas examines his own recovery from open-heart surgery and the road back to health and fitness as a Heart Survivor. Douglas' story is for anyone diagnosed with heart disease whether they are treating their condition with diet and medications, received stents to open arteries or have had open-heart surgery. To further illustrate the recovery process, Douglas surveyed more than 100 survivors to learn about their diagnoses, the changes they made in their own lives and how their own recoveries progressed.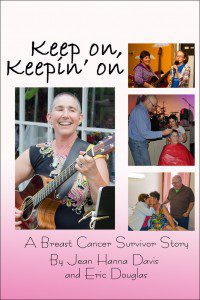 In the Spring of 2013, Jean Hanna Davis was diagnosed with breast cancer for the second time in 10 years. The first time, she was pregnant with her second child. This time, her daughter helped her through the process. Throughout it all, Jean's mantra was "Keep on, Keeping on."
This book includes interviews, stories, Facebook posts (to begin each chapter), essays written by Jean and private thoughts recorded in the evenings or on the way to her chemo appointments. While Jean is an upbeat and optimistic person, it isn't all sunshine and roses. It is a real look at chemo and breast cancer. Learn more!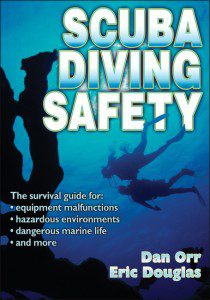 For more than 11 years, Eric was the Director of Education at Divers Alert Network (DAN), an international scuba diving safety organization. Along with former DAN President Dan Orr, he authored the book Scuba Diving Safety.
Other Fiction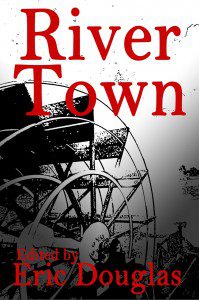 River Town is a collection of short stories set in 1890s West Virginia. The combined work of six different authors, the tales range from adventure to romance, from intrigue to fantasy. Each story stands alone, yet together they take readers to a time along the Kanawha River just after the Civil War when families were still struggling to recover and before the railroad came through the mountains. The river was the center of everything. Learn more!