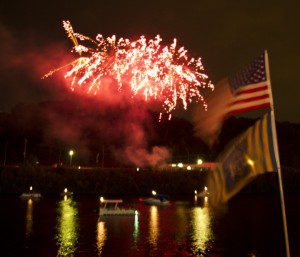 This weekend is a long one, brought about by the Memorial Day holiday on Monday. It's the traditional start of summer. The weather will be warm and just about everyone will be outside enjoying time with family. All of that's great.
But it's not what Memorial Day is really for. Memorial Day began as a way to remember those we lost fighting in the wars of this nation. It actually dates back to the Civil War.
According to the US Department of Veterans Affairs "Three years after the Civil War ended, on May 5, 1868, the head of an organization of Union veterans — the Grand Army of the Republic (GAR) — established Decoration Day as a time for the nation to decorate the graves of the war dead with flowers. Maj. Gen. John A. Logan declared that Decoration Day should be observed on May 30. It is believed that date was chosen because flowers would be in bloom all over the country."
Advances in battlefield medicine mean that more of our wounded soldiers make it home from conflict. Injuries that would have been a death sentence 50 years ago are survivable today. That's a great thing. Obviously, our service men and women still die in combat. Most of members of the armed services would tell you that they certainly don't want to die, but they understand that possibility comes with the uniform.
A few days ago, I was entering a fast food restaurant when I overheard a woman call out to three soldiers in the parking lot in uniform to thank them for their service. I was impressed by that. We should never forget those who don a uniform and are prepared to defend this country with their lives. We should never forget those who made the ultimate sacrifice. We shouldn't forget those who came home, either. Many injuries today aren't visible or obvious, but they leave scars just the same. When I was conducting interviews for the West Virginia Voices of War documentary, I lost count of how many veterans shed a tear as they recalled the things they saw on the battlefield.
This Memorial Day, enjoy the beginning of summer; enjoy time with your family and friends. But take a minute to remember those who didn't make it home, whether it was from a war many years ago or more recent conflicts. And say thank you to someone who did come home. Even if they look fine, you may not realize the demons they're struggling with..