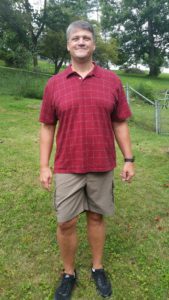 I've always heard it said that the most militant anti-smokers are former smokers who have quit. I assume that's because they understand what smoking does to you, but also because encountering someone smoking is like dangling a steak in front of a hungry dog.
I'm still very much in the middle of my own health journey (and it will never end) following my open heart surgery earlier this year. I'm trying very hard not to be like a militant ex-smoker when I see people around me who are obviously unhealthy, but it is difficult. We are in trouble and if we don't do something about it, it's only going to get worse.
Just a few weeks ago, I saw that the Centers for Disease Control and Prevention had released new numbers on obesity from the 2015 National Health Interview Survey. It showed three states had populations with higher than 35 percent obesity. You guessed it, the states are Arkansas, West Virginia and Mississippi. Another 22 states were above 30 percent. Obesity is one of the major risk factors directly tied heart disease. Smoking is another one, of course.
The problem for most people, I think, is the concept of obesity. It's based on height and weight from the Body Mass Index tables. BMI is an abstract and easily forgotten, or ignored, when it comes time to choose a dessert after dinner. One simple question I learned during cardiac rehab might help. It's not full-proof, but it is a good indication of whether or not you are at risk of heart disease.
What's your waist measurement? If it's over 40 inches for a man, or 35 inches for a woman, you are at an elevated risk for heart disease. (Smaller framed races should have smaller measurements.) For the record, I'm not talking about your pants size, either. Your true waist is halfway between the top of your hips and the bottom of your ribs. For men, this is usually an inch or so above your belly button.
This isn't an automatic one way or the other. Being a quarter of an inch below 40 inches doesn't mean you are safe and can eat all of the bacon you want, and other risk factors like smoking and family history come into play, but if you are over 40/35 inches, you definitely need to get to work on your health.
Time to pull out that tape measure.