I had the privilege of meeting Robert Milford Payne (Uncle Bob) while doing interviews for the West Virginia Voices of War documentary project. Bob is my wife's uncle; my mother-in-law's brother. He died last night, at 86, surrounded by family.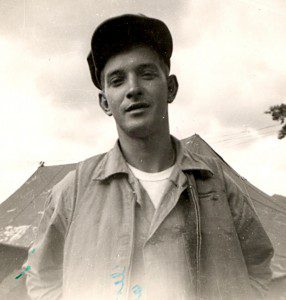 Bob served in the Korean War from May of 1951 to April of 1952 earning the numerous ribbons including the Presidential Unit Citation, United Nation Service Medal, Combat Action Ribbon, Good Conduct Medal, Korean Service Medal (3 stars) and the National Defense Service Medal. He was a Sergeant with the 60 Mortars with the 1st and 11th Marines.
Bob also earned a ribbon not uncommon to people who served in combat, a Purple Heart. The unusual part of Bob's Purple Heart story is that many people, including his sisters, didn't know the full story until we sat down to talk. Bob was injured by friendly fire, what he called a Short Round Charlie. American forces were shelling over his position when an artillery shell fell short, landing on his position and landing him in the hospital. After his injury, Bob was reassigned to training South Korean Marines.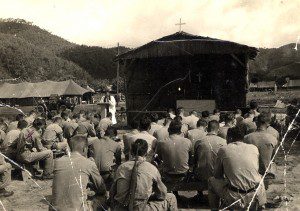 "You're responsible for yourself and for the other person. If you can't depend on the other person feeling the same way, you're in deep trouble. Sometimes you need someone to watch your back and that was what you had in the Marine Corps. It's a hard lesson to learn sometimes, but it's a good lesson. I know I'm a lot more compassionate than I was. It taught me to feel for people more," he said. "I think about those guys over there now. I feel for them. Especially when we have these other countries tell us what to do with our men when something happens. I don't think that's right. I don't know what the solution is. When they come back here, I don't think they treat them the way they should."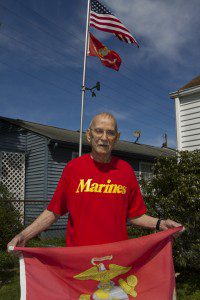 Bob was a US Marine through and through. When I interviewed him, he was wearing a Marine Corps t-shirt and flying a corps flag beneath the United States flag in his front yard. He posed with another Marine Corps flag.
There is no doubt in my mind that is how he would want to be remembered; a Marine who gave his all.
Rest in Peace Bob..