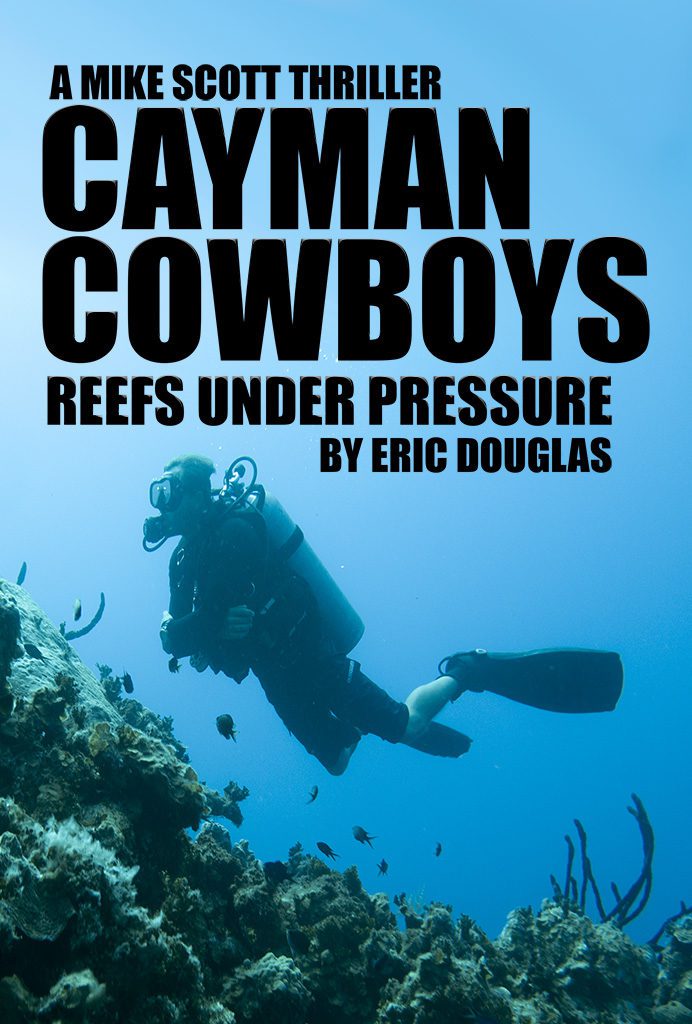 Below are three reviews I've received in the last few weeks about the same book – Cayman Cowboys: Reef Under Pressure.
It's a good example of why writers should never take reviews too seriously. Unless, of course, all you see are the negative ones.
It is a great example, though, of how important reviews are to writers. A lot of time people are only compelled to write a review when they are angry. Having positive reviews from people who liked a book, or a widget or whatever, helps others understand that a book may not be for everyone, but it is for some people.
Please post reviews about books you read. If you didn't like it, say why. And be fair. That's all any author will ask.
Three Stars: Didn't work for me
Unfortunately, for me this book was much easier to put down than than to pick back up-dialogue, pace, diving descriptions read more like a tutorial, etc.
Four Stars: Fun read, good mystery
I enjoyed the book, the description of the diving, the Sunset House and its great ambiance. Enjoyable and easy read. Also well written about the island and how as all islands have growing pains with the cruise ships tourism. Look forward to reading more of his books.
Five Stars (Goodreads)
A story set on the beautiful island of Grand Cayman. Anyone who has been there will agree. The underwater descriptions make you want to dive right into a world of beauty and awe. The characters are delightful, and the story of friendship renewed wonderful. Highly Recommended
(Just a side note, Goodreads reviewers are notoriously stingy about 5 star reviews. I'll definitely take this one.)
If you want to read Cayman Cowboys yourself and see if you like it, you can download it for free here!