Street photography makes a comeback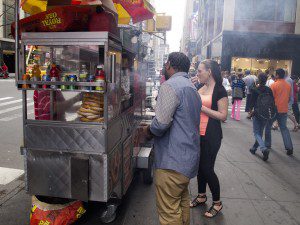 If you've never heard of Vivian Maier, and you are even remotely interested in photography, do yourself a favor and Google her. No, she isn't some star photographer or celebrity who takes "selfies" and posts them all over the web. She actually died before she was ever discovered.
Maier was, by all accounts, a very solitary woman. She worked most of her adult life as a nanny in Chicago. In her off time, she walked the streets taking photographs of people and places. She didn't do it for a publication or fame. She did it for the love of the art. In the process, she captured historic landmarks and events in time that were thought lost.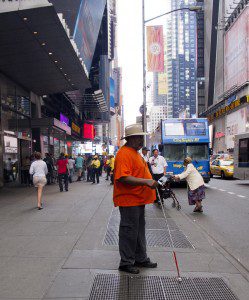 Earlier this year, the Chicago Sun-Times fired its entire photographic staff with plans to teach their reporters the basics of iPhone photography. Many television stations air video footage from accidents taken by bystanders with their phones. The cameras in our smart phones are surprisingly good. And they are everywhere. Most people don't even notice them anymore.
Adequate resolution does not make for a quality photograph, however. It is about framing, it is about composition and lighting. Photography is about capturing the moment. That takes practice, diligence and patience. One of my favorite quotes is from Henri Cartier-Bresson, a French photographer considered by many to be the father of photojournalism. "Your first 10,000 photographs are your worst." (I've probably shot more than 50,000 photographs and some days I still wonder what I'm doing.)
In some ways, the internet and digital cameras have cheapened the way we look at photography. Images are so ubiquitous they are disregarded. Digital photography also makes it easy to delete images we don't like, erasing a record of awkward moments. Maier was discovered when collector John Maloof bought a container of negatives at auction after she died. Now that Maloof has reconstructed approximately 90 percent of her work, Maier's "work is part of a renaissance in interest in the art of street photography."
Good images and good photography will always have a place. Whatever tool you use, be it a DSLR, a mirrorless digital or a camera phone, street photography is about capturing unposed moments in people's lives. It isn't about embarrassing or exploiting, but honoring those lives with photography.
Out in the world, where everyone you meet has character and a story to tell, more street photographers need to be out like Maier. Local celebrities and the politicians get photographed regularly, but the average person on the street is much more interesting. There are street scenes and faces in every little town begging to be photographed. Doing so, you capture a little bit of local history.
Now, if you'll excuse me, I need to charge my camera battery..