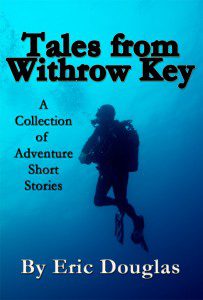 My annual Christmas present to my readers comes in the form of a price reduction and some FREE fiction as well.
For the month of December, I've reduced the price on the Tales from Withrow Key collection and Lyin' Fish. This covers both the softcover and ebook versions.
The softcover of Tales from Withrow Key is now $11 (down from $12) and the Kindle version is now $3.99 (down from $4.99).
Lyin' Fish's prices dropped to $5.75 for the softcover and $1.99 for all ebook versions.
Free Reading Material
On my website, you can also read two short stories and a couple flash fiction pieces with an Advent/Christmas/Yule theme:
Time to curl up in front of the fireplace and imagine that you're someplace warm and sunny for the next couple months.
Merry Christmas!