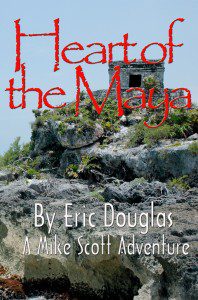 Part of the creative process is paying your dues. That's why I've never liked these television shows that promise to discover the next great singer/voice/juggler or whatever. These wide-eyed kids may have the raw talent to become the next star, but if you listen to the radio, it's rarely the person with the most amazing voice that gets the recording contract. And the only ones that stay around for more than a year or two before they get chewed up and spit out by fame are the ones with character and who are true to themselves.
I've always loved to listen to live music, and I've seen some great concerts. But I'm just as happy going to some small venue where a band is still working out the kinks. Sometimes it is terrible and sometimes it is magic. Most of them have dreams of getting discovered but they also understand that they need to perfect their craft before they can even have a shot at filling an arena. There are others who play simply for the love of the music. I know a few musicians who have had a taste of fame and turned their back on it; but they still love to play.
Musicians aren't the only ones who have to pay their dues; it's everyone who wants to create or entertain–painters, photographers, writers and poets. Every creative person dreams of a coffee table book of their photographs or a solo exhibit at an art gallery. There is a fine line between making your art commercial and staying true to your own vision. We all struggle to find it.
A couple weeks ago, I took my daughter to her pediatrician and as we checked in, a nurse stopped me to tell me that she loved my stories in the paper. It was nice and I really appreciated her taking the time to tell me so.
As a writer, I've often likened myself to a struggling musician selling CDs out of the trunk of my car. And every day I get up and work on it some more, hoping more people will notice and appreciate what I've done—just like a guitar player on stage. That' s one reason when the folks at Taylor Books in Charleston asked me if I wanted to do a book signing during one of their open mic nights, I jumped at the chance.
Tonight, I'll be signing copies of a couple of my books at Taylor Books on Capitol Street tonight from 4:30 to 6:30 pm, and I might even read a short passage from one of my books on the stage. I'm also looking forward to hearing some local talent come out to play. Or recite poetry. Or tell a few jokes.
We creative types have to stick together..