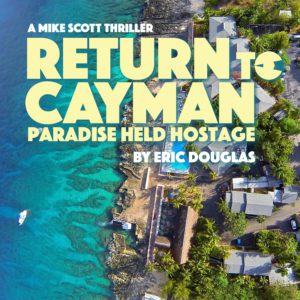 The narrator for my audio books, CJ Goodearl, (the voice of Mike Scott) sent me a note a few days ago to tell me he had created a 30 second audiobook commercial for my audio books to air exclusively on ScubaRadioTM. When I listened to it, I was blown away. This is the coolest thing I've heard in a long time, short of the audiobooks themselves.
CJ has now voiced two Mike Scott thriller audiobooks: Return to Cayman and Oil and Water. He included clips from both books in the commercial as well.
I know the idea of listening to a radio commercial voluntarily is a bit of a stretch, but check this out. You won't be disappointed.