When I tell people about my latest book, The 3rd Key: Sharks in the Water, some of them say "But I want to read the series from the beginning." Now that the Mike Scott thriller series has eight books in it, that's a little harder than it used to be.
To make things a bit simpler, and to coincide with summer/poolside reading, the Kindle versions of the first four books in the Mike Scott series are going on sale – one each week. The original price for each book is $3.99, but each week, you'll be able to get them for just $0.99. (A 76% savings!) That should keep you reading well into August.
Have some friends who might be interested in saving some money on a good summer read? Share this email with them and let them know how to save some money!
To help you remember when the next book goes on sale, I've set up calendar reminders for you, as well.
Cayman Cowboys
July 10, 2017 at 5:00 AM (PST) to July 14, 2017 at 9:00 PM (PST)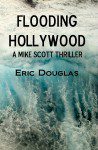 Flooding Hollywood
July 17, 2017 at 5:00 AM (PST) to July 21, 2017 at 9:00 PM (PST)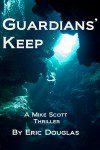 Guardians' Keep
July 24, 2017 at 5:00 AM (PST) to July 28, 2017 at 9:00 PM (PST)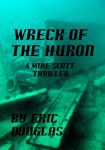 Wreck of the Huron
July 31, 2017 at 5:00 AM (PST) to August 4, 2017 at 9:00 PM (PST)