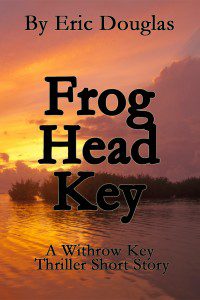 Sorting through some older files, I stumbled across an audio version of the Withrow Key thriller short story Frog Head Key. I don't remember recording it and I'm not sure what I planned to do with it. Audiobooks hadn't really become a thing yet.
It's not a perfect recording, but if you like to listen to stories here it is. It's about an hour long so a good story to put in your ears for a solid workout or a couple work commutes.
The story is part of the Tales from Withrow Key collection or you can download it as a standalone. You can find the links to the direct downloads or read along with the Preview (for the first 20 percent or so) on the book page.
Enjoy!