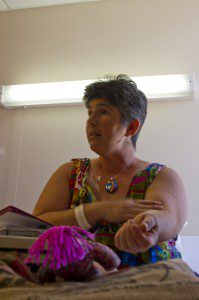 A few years ago, my friend Jean Hanna Davis invited me to sit with her while she took chemotherapy for breast cancer. It was her second go-round, almost exactly 10 years after her first.
She didn't want me to hold her hand or anything like that. She wanted my help writing a book. We recorded our conversations and, along with her notes and journal entries, those interviews became Keep on, Keepin' on: A Breast Cancer Survivor Story.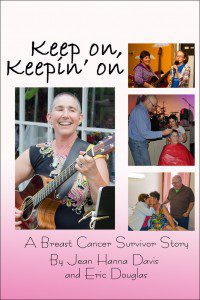 Jean is a strong, optimistic person, but the book isn't all sunshine and roses. Jean gets tired, feels sick and struggles. It is a raw, mostly unfiltered look at the process. Anyone, especially people who have just gotten a diagnosis of breast cancer, should read Jean's story.
Jean has a love/hate relationship with Breast Cancer Awareness Month. She talks about that in the book. And that's okay. To close out the October, we have decided to make the Kindle version of Keep on, Keepin' on FREE to download. You don't have to do anything special. Just go to Amazon and get your copy.
I don't like "awareness" games or Facebook posts that don't do anything for women who are struggling with breast cancer. If you want to do something that takes only a minimum of effort, share this post with the world. Help us give away thousands of copies of the book and help women who have breast cancer to gain some strength and understanding from Jean's experiences.