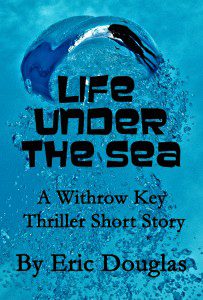 Through the end of the day Friday, the eighth Withrow Key novella "Life Under the Sea" is FREE for download on Kindle.
"An adventurer comes to Withrow Key, planning to live on the bottom of the ocean for six months in a habitat, but he needs Jackson's help to make it happen. They have their inevitable problems, but things seem to be working fine. Until a late-season hurricane pops up in the gulf and Withrow Key is expecting a direct hit. Jackson and his nephew Zach have to decide whether to let the aquanauts ride the storm out under the water or to rescue them and let them try it again later. As usual, nothing is ever simple on Withrow Key."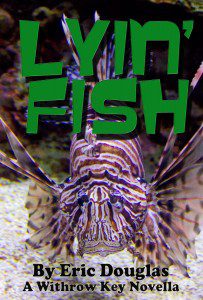 But that's not even the best news. The ninth story from Withrow Key, "Lyin' Fish" goes on sale Saturday, August 15. Right now, the story is available at the special presale price of $1.99. On Saturday, the price will go up to $2.99. Lyin' Fish is doubly special, because it features an appearance from long-time fans of the series Greg Holt and the mermaids of ScubaRadio.
"The crew from the nationally-syndicated talk radio show ScubaRadio comes to sleepy Withrow Key for a lionfish rodeo, but immediately Jackson Pauley feels something isn't right. "Greg the Divemaster" Holt can barely dive. When Jackson spears a lionfish, Greg grabs it and gets stung. The radio show is a disaster. When Duffy, the local bar owner, goes missing Jackson, Littlebear and Zach jump into action to unravel the mystery and save their friend."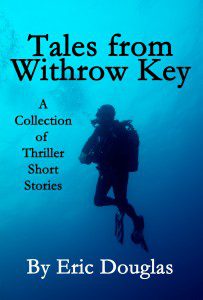 If you've missed the earlier Withrow Key stories and want to read the entire series before the release of Lyin' Fish, check out Tales from Withrow Key..