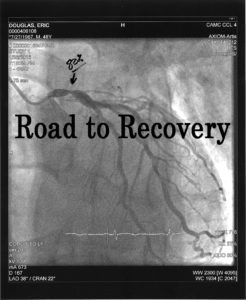 Take this heart recovery survey to help other heart and stroke survivors to learn what to expect and how to recover.
I am a heart survivor. Less than a year ago, I had a quintuple bypass surgery and then fought my way back to health. It was a difficult road and, ultimately, it's not over.
I have written extensively about my recovery in my local paper and for the website of a magazine for which I write. As a writer, I feel it is my duty to tell my story. I hope I inspire others to lead a healthier life or to speak to the doctor. I also hope that others who have been through the same situation can find some inspiration in my successes and some comfort in my struggles. I know I do when I speak to others who also have a zipper scar.
I am compiling my story; writing it down. I'm an author and most likely this project will turn into a book, but I'm not 100 percent sure. I am sure that I want to include other survivor stories in this project. I don't want anyone to look at this "book" and think it is simply my ego trip or me holding myself up as a role model. I surely do not think of myself that way.
If you are a heart or stroke survivor, please complete the following survey. There are multiple choice questions and area for paragraph answers. I want your thoughts, your input and your story especially in those short answer fields.
At the end, please give me your contact information so I can follow up with you if needed.
Thanks for taking the time to complete this heart recovery survey and I wish you well on your own road to recovery.
Eric
[os-widget path="/author1/road-to-recovery-survey" of="author1″ comments="false"]