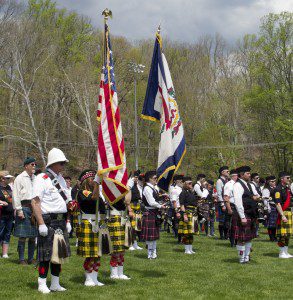 I was talking with a friend recently about slang and the way words become insults when they really didn't start out that way. A case in point is the phrase hillbilly. Anymore, it means an uneducated, unkempt person who lives up the holler. For some, it's an insult and for others it's a badge of honor.
But that's not how it started out.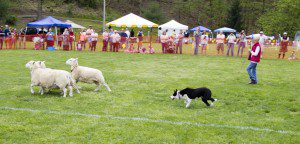 There's some disagreement, but one of the origins is when Scottish settlers moved to the US, many of them settled in Appalachia and the Ozarks. I'm sure it reminded them of home. And, at the time, those areas were pretty far removed from "civilization." Many Scots and Irish left home to get away from repression. Leaving the government in the figurative rearview mirror was pretty high on their list, I'm sure.
William Wallace is a legendary Scottish hero, known most recently through the Mel Gibson film Braveheart. Because of that, a large number of male Scottish immigrants were named William. You see where this is going, right? A lot of Williams that live in the hills, became Hill Billy pretty quickly. And a nickname/derisive term was born.
Recently, I took my daughters to the Scottish Festival and Celtic Gathering in Bridgeport, WV. This was the fourteenth year for the festival at that location. It was nice and really well attended. We were disappointed Clan Douglas wasn't there, but that was about the only let down. We saw pipers, dancers, border collies and lots and lots of plaid skirts on men and women. (Yes, I know they're kilts.) I was also intrigued to see people of numerous ethnic backgrounds there, too.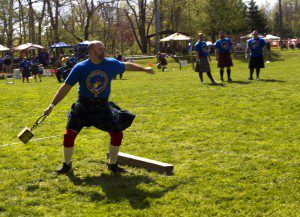 I saw a study recently that indicated Appalachia was one of the most racist regions of the country, based on Google searches for racial slurs. There are some real problems with this research, namely what was the motive of the search. And it seems doubtful that anyone who wanted to use a racial slur is going to search for it on Google.
I'm not saying there aren'tproblems here, and there are definitely things we need to work on, but it has always seemed to me that Appalachia in general, and West Virginia specifically, treasures hard work and self-sufficiency above all else. Which brings me back to the Scottish origin of the phrase hillbilly. Now that I understand where the phrase came from, it'll make me a bit prouder to be a Scottish-American in West Virginia. I'm no William, but I guess I am a hillbilly, too.
Now, where did I leave my kilt?.