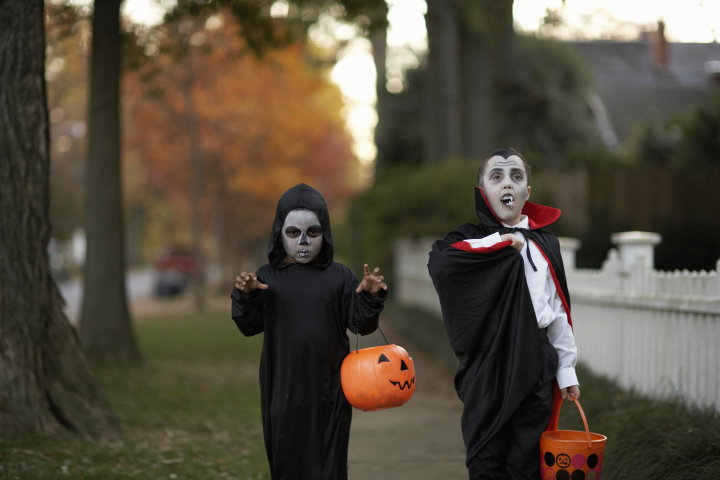 Below are two 100-word flash fiction short stories for the annual Halloween short story collection. Flash fiction is a challenge because what you leave in is just as important as what you leave out. 
It's a Real Trick!
"Bobby, what do you mean, we're going to give them a nasty trick this year?"
"Yep, this year, we're giving them a trick WHEN they give us a treat."
"That doesn't seem right. What do we have to do?"
"That's the great part. We don't have to do anything. Just talk to them. Maybe yell Trick or Treat really loud. And make sure you stand really, really close. That's it."
"And we'll still get candy?"
 "Just like every other year. The best part is, no one will ever know it was us. They think the whole thing is a hoax!"
What noise?
"What's that awful noise outside?"
"What are you talking about? I don't hear anything. But, check out this movie. It's about a weird creature back in the 1960s and a bridge that collapsed killing 46 people."
"So, it's a true story?"
"Well, the bridge really collapsed, and people said they saw this weird creature with glowing red eyes and wings."
"Sounds like a banshee. They're fairy women who wail when something bad's about to happen. The victim can't hear it, though."
"Interesting. Are you going to watch this with me or not?"
"Are you sure you don't hear that noise?"