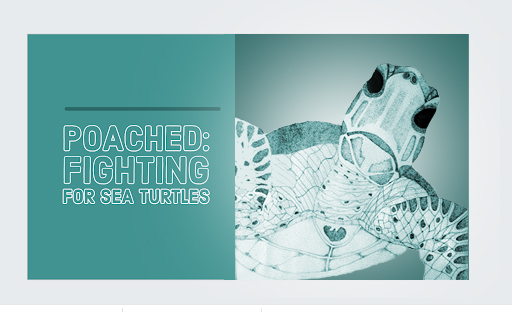 I've joined forces with Scuba Diving Magazine to present a free online short story told as a serial. One chapter a week for four weeks.
This is a Mike Scott thriller short story.
Poached: Fighting For Sea Turtles!
Story Description: When international photojournalist Mike Scott stumbles across a man stealing sea turtle eggs for the illegal wildlife trade, he jumps into action to protect the endangered animals, unraveling a network of smugglers.
The story includes tips to help you protect sea turtles, too.
Get started with Chapter 1 now!
Listen to Eric discuss the story on ScubaRadio with Greg Holt and the ScubaCrew.
The turtle drawing is by Ashlin Douglas