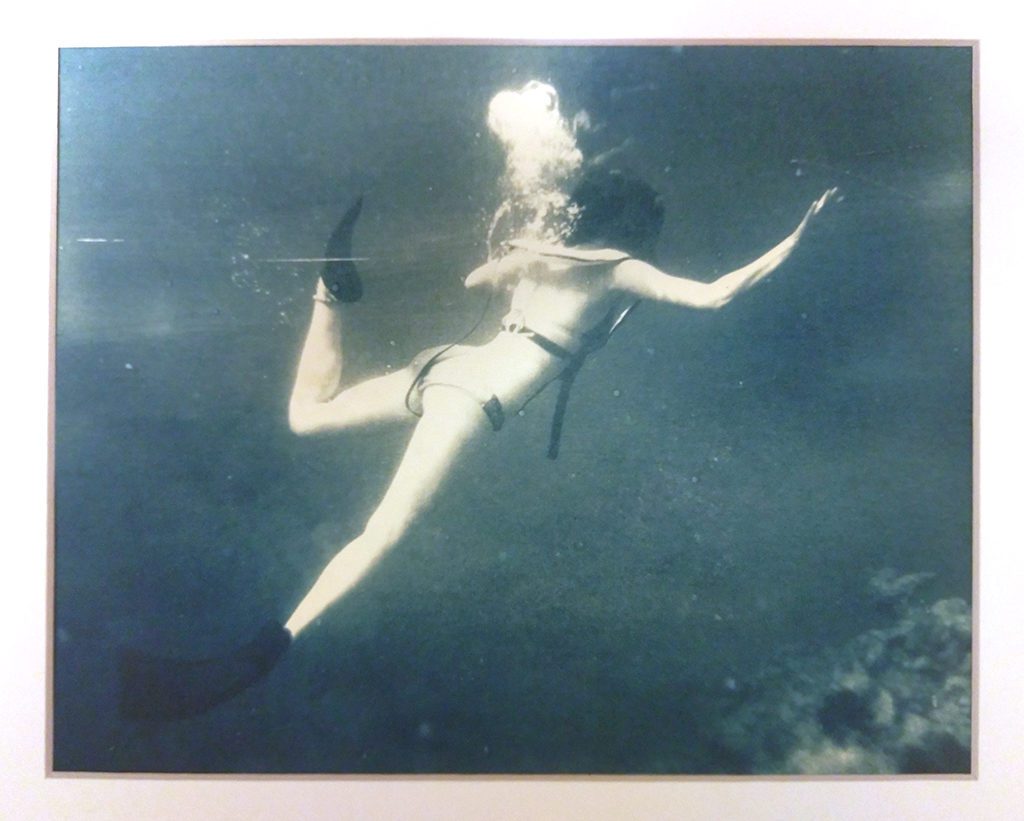 Cyanotype printing, also known as Sunlight Prints, is an antique photo printing technique, first used around 1842. Cyanotypes are made by mixing two chemicals (ammonium iron citrate and potassium ferricyanide) and treating paper, cloth or canvas, making it sensitive to ultraviolet light. The sun turns the chemical blue while whatever is shaded stays white.
One of the earliest uses for cyanotype was for naturalists to capture images of plants. The same process is used to create "blue prints" of maps and drawings.
For an explanation of the technique, read this blog post.
Combining his love for underwater photography and the ocean with this printing technique was an easy decision. What looks better in blue and white than the ocean? Of course, he has created sunlight prints of terrestrial scenes, too.
Douglas sells mounted sunlight prints for $50 (8×10 print in a 11×14 matte) and unmounted prints (8×10 print) for $30. If you are interested in a sunlight print, use the Contact Form to send Eric a message. Make sure to identify the print you are interested in.