Hello friends,
Happy Summer Solstice to my friends in the northern hemisphere – and, of course, the Winter Solstice for those of you in the southern.
There's lots going on right now and I know you likely don't have the time or energy to read a long-winded email from me. Frankly, neither do I.
I haven't been diving yet, but I am heading to the garage to unpack my dive gear and get it ready to head to my local inland dive site and shake the rust off. From there, I hope to be back in salt water in short order.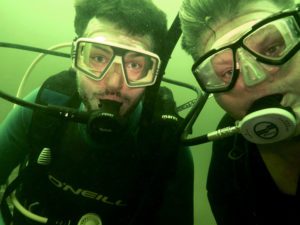 Two things: I've been teasing a short story for the last few months. I finished it up, but I'm taking a little break from it so I can take a last look at it with clear eyes before I make it public. Should be soon.
Second, I have started a new Mike Scott thriller novel and am making really good progress. I think I've said it here that I felt like I needed to get that short story off my plate to clear my mind. The flood gates seem to have opened. More on that soon.
Book deal
The Mike Scott thriller series includes nine novels and two novellas. I get asked from time to time where is the best start. The books are written so you can jump in and out with whatever story strikes your fancy, but the beginning is a great place to start, too. You can see how Mike Scott developed over the years.
With that in mind, as well as the start of summer with the solstice, the first book in the series, Cayman Cowboys: Reefs Under Pressure is on sale for a week starting today (June 21, 2023)in the Amazon store. (Unfortunately, I wasn't able to set up the deal in the UK store this go-round.)
Book Description
Diving in Grand Cayman, magazine photographer Mike Scott notices a series of unusual occurrences including the death of a girl, a protest of new development and the systematic destruction of coral reefs. It all comes together when armed men warn him away from a dive site. Investigating, he witnesses a specially-equipped submarine destroying the reef. Before he is able to report the destruction to the authorities, he and his dive buddy, Kelly, are kidnapped–along with Kelly's girlfriend Tanya. Friends rescue Mike and Tanya, but the assassin gets away with Kelly, taking him to die. They must race against time to save Kelly and bring down the greedy developer putting his own wealth before the beauty of the island and the welfare of the people.
Jump on it now before the price goes up.
By the way, Cayman Cowboys (and a few of my other books) is available as an Audiobook. If you're taking a road trip this summer, take the adventure with you while you drive!
That's enough for now. I hear the water calling me.