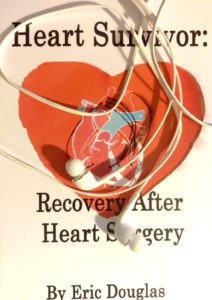 You can now listen to my personal story Heart Survivor: Recovery After Heart Surgery or some short stories from the Free Fiction section of my website.
The audiobook version of Heart Survivor: Recovery After Heart Surgery  is now available for you to listen to for free.  It streams through SoundCloud, so you can listen to it there or on a player directly from my website.
Short stories
Using an Amazon service called Polly, I've added machine-narrated versions of some of my short stories. They are obviously machines talking, but I think you'll be impressed. They even breathe. I've used two different voices, a man and a woman, although there are many options to choose from. You can choose from seven different stories, of varying lengths.
These are the longer stories. I didn't create audio for the Flash Fiction pieces, although I might do that in the future.
And don't forget the professionally-voiced versions of my books in audiobook format.
Mathew
Joanna